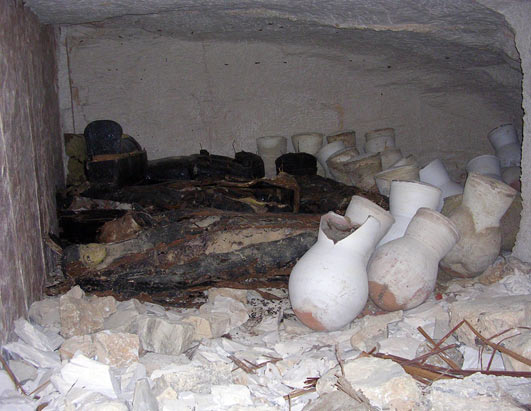 The first tomb to be uncovered in the Valley of the Kings in nearly a century was discovered by a team of American archaeologists led by professor Otto Schaden, field director of the Amenmesse Tomb Project of the University of Memphis. The newly discovered tomb was filled with rubble, but also some exciting archaeological finds.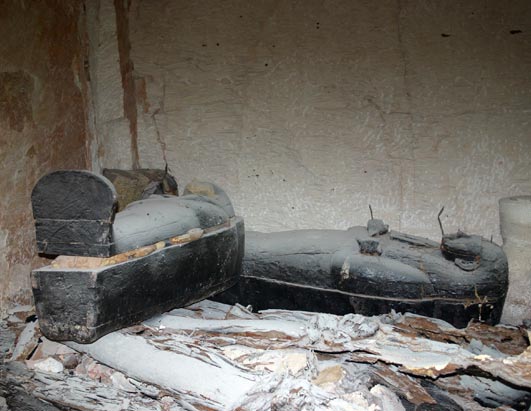 Alongside more than 20 pottery jars, the team found seven coffins that have been a source of food for termites for thousands of years. Now each piece must be brought to the surface in fragments to prevent any further damage.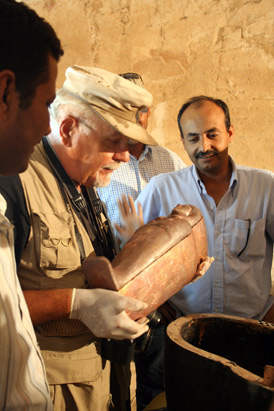 A miniature coffin was found under some pillows. The coffin is only about 16 inches to 17 inches long and could not have been used for a body bigger than that of a premature child. One theory is that it was a mummiform to be used as a kind of a double for the deceased, to handle any heavy labor the dead person might have had to endure in the afterlife.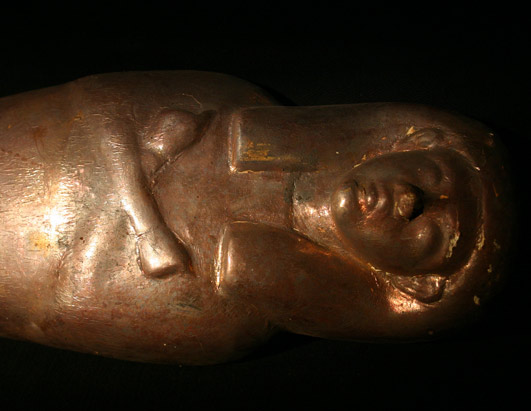 The coffin is decorated with gold leaf on the top and sides. There are theories that in one of the two unopened coffins may rest the body of someone important, such as Queen Nefertiti, King Tut's mother Kia, or his wife.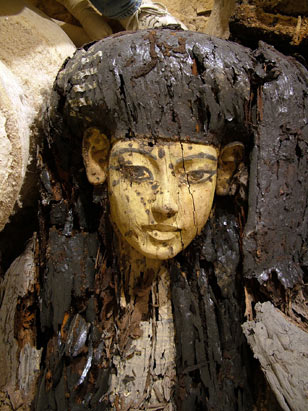 The discovery of KV 63 means that the Valley of the Kings still has secrets to share. Since British archaeologist Howard Carter unearthed King Tut's tomb in 1922, many thought the Valley was virtually empty of big finds.
(Discovery Channel)